Welcome
You've found my website. I'm so glad you decided to visit.
While you are here, please feel free to browse, where you can find short stories that have been published in literary journals, my current blog, Tortuous Tales, a media kit, and my publications on Amazon.
Very soon, I hope to add a monthly newsletter that will provide updates on projects and when you can expect to see the second book in the series of Dragon in the Mirror and maybe a sneak peek (hopefully, without spoilers!) about what to expect in the next book.
So please make yourself a cup of coffee, or a cup of tea (I'm an earl grey fan, myself), kick your slippers off and step into my world.
However long you can stay, I will be happy that you stopped in for a visit. Please, feel free to come again - the door is always open.
Best,
Penelope S. Hawtrey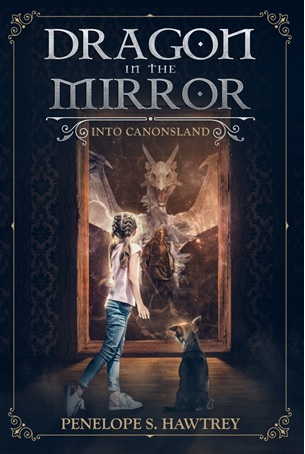 Now Available at Apple, Amazon, Barnes & Noble, Kobo and Indigo
NOOK Version from Barnes & Noble
Paperback copies are also available in-store at the following locations:
Coles Billings Bridge in Ottawa, Ontario
The Book Company, 128 Bank St. Ottawa, Ontario
---